Interested in joining TFW Briarcliff?

Request more information!
TFW Briarcliff Gym's
Fitness Classes & Programs
TFW Briarcliff gym offers functional fitness classes in Westchester County through group coaching 
— a fitness program d

esigned to give you the motivation & support needed to help you achieve your fitness RESULTS and goals!
About the TFW Complete Fitness System
Group coaching & classes bringing you functional fitness, based locally in Briarcliff Manor!
After being used for over 15 years by many of the top fighters in the world, we have realized that you do not have to be an athlete to use the TFW system, IT'S FOR EVERYONE that wants to be a warrior.
TFW defines a warrior as anyone prepared to work hard and develop themselves in an effort to battle against their particular challenges in life.
Our clean & spacious gym is located conveniently in Briarcliff Manor
Personal Training focuses on YOU! Your needs, your wants, and your goals. We are here to motivate and guide you to those goals whether they are weight management, building muscle, increasing core strength, improving cardiovascular fitness or all of the above.
Semi-Private Fitness Training
Our semi-private approach to training allows for the same personalized workouts and level of coaching as a one-on-one training, but for half the price. We allow no more than four people per training session, which allows the trainer the time and space to focus on each member individually and in turn help you reach your fitness goals quicker.
Strength Circuit Group Training
Our Cardio Strength class is a cardio-based circuit strength training class. The HIIT style class is designed to increase mental and physical fortitude.
Hurricane Fat Burning Workout
The Hurricane class is our signature fat burning work out. The class uses quick cardio bursts through sprints, assault bikes, or one of many other quick cardio exercises followed by a combination of bodyweight and lightweight exercises and movements. This combination increases the body's metabolic rate — which burns fat AND continues to keep the body burning calories long after you leave the gym.
Total Body Conditioning Training Class
The Total Body Conditioning class is a full body strength training class designed to increase overall strength, lean muscle and burn fat. We make sure our strength training classes are tailored for ALL fitness levels because we know a proper strength training routine is essential for long-term fat loss.
Senior Strong Fitness Class
A fitness program geared towards retired warriors. These workouts focus on functional fitness, injury prevention, and improving strength and endurance.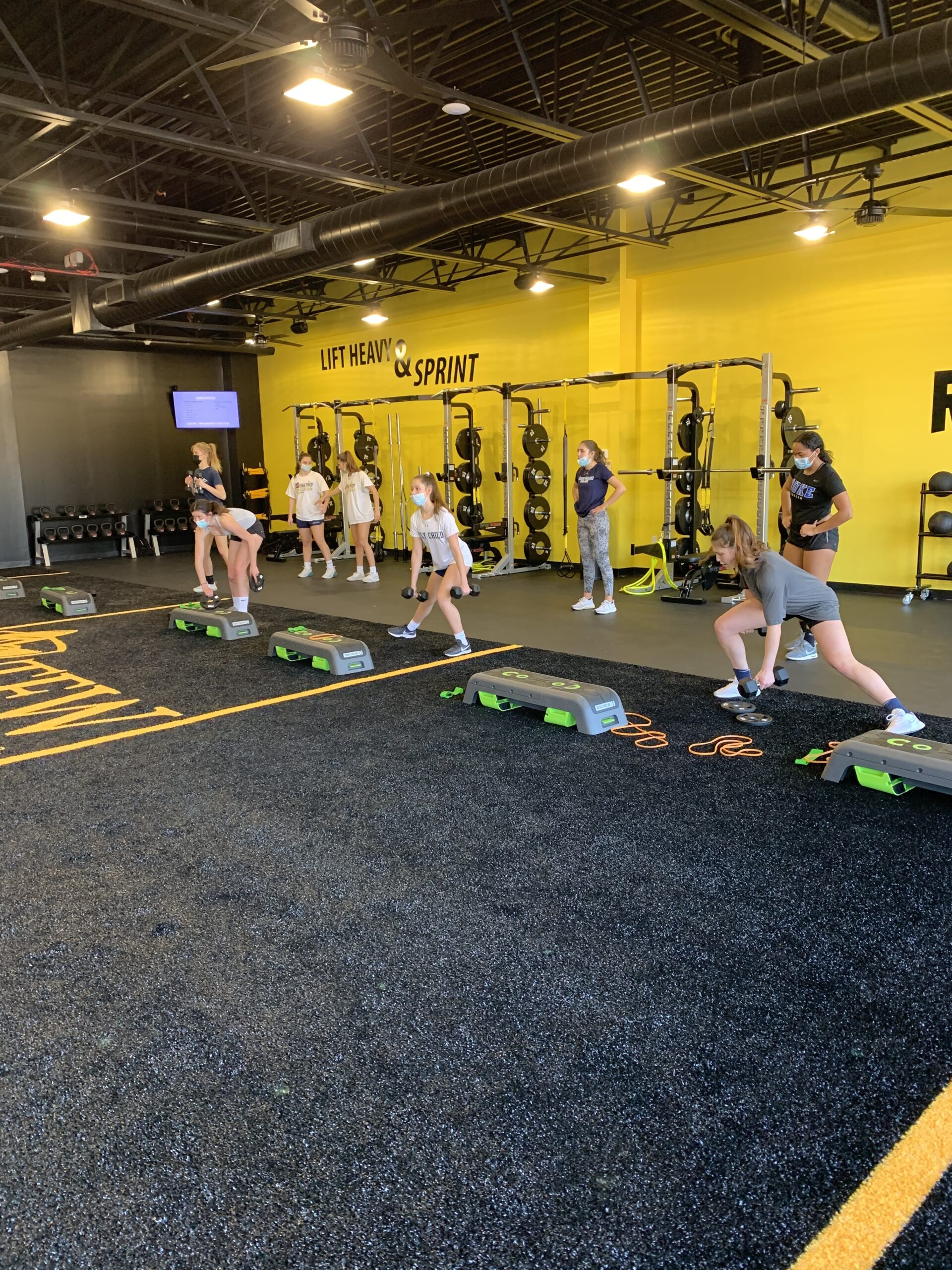 Student Athlete Strength Training Class
A fitness program for high school or college athletes to improve strength, power, and injury prevention through strength training and plyometrics. These programs will focus mainly on enhancing athletic performance.
Looking for a gym community that motivates and supports you to reach your fitness goals?